Heights High School


Class Of 1965
What's New?


Not a member?
JOIN HERE
Find and click on your name. David Brown
has left an In Memory comment for his Profile.
Marion Rae Gruen
18 SEPTEMBER, 1947

–

22 OCTOBER, 2020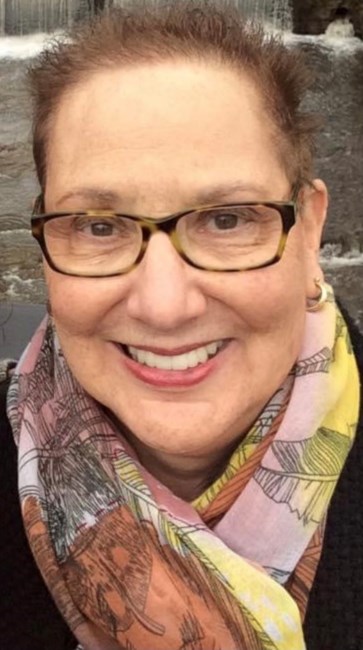 Marion Rae Gruen (nee Schwab) beloved wife of the late Henry. Cherished mother of Debra Gruen. Devoted daughter of the late Bessie and Sol Schwab.
Services will be held Sunday, October 25 at the BERKOWITZ-KUMIN-BOOKATZ MEMORIAL CHAPEL. FOR WEBCASTING VIEWING OF SERVICE at 2PM go to: (WWW.BITLY.COM/LARGECHAPEL).
Family will observe Shiva at Congregation Shaarey Tikvah 26811 Fairmount Blvd. Beachwood, OH. SUNDAY 5 PM-7 PM, MONDAY & TUESDAY 6PM-8 PM. (Reservations for Shiva (https://www.signupgenius.com/go/10c0d4cafa82aa7fcc70-shiva).
Friends who wish may contribute to Shaarey Tikvah Gruen Garden Fund.
Although I did not know Dick, I would like to offer my condolences to his family I know he is in a good place and you will join with him again.
I remember Dick aka Dink for his amazing courage and tenacity. I distinctly remember that in spite of his significant handicap he went out for and participated on the Heights golf team that played at Highland Park not a mile from where he is going tobe buried. I believe it was 1964 and we all got to walk the Cleveland Open practice round with Arnold Palmer and I am quite certain Dink was with us. Now that is making the most out of a bad situation! I believe Walt Natemeyer and Jeff Erisman were on that team.
I remember Dick or his nick name was "Dink". He was quite a charachter. He was a little aggresive and a fiesty kinda of kid. Always got a kick out of him. Felt a little bad for him because he had some physical challenges. Some jackasses would pick on him and I would intervene on his behalf. However, kinda funny he would tell me he didn't need my help and to kind of mind my own business. Never did really understand him to much, but maybe his pride coming out.
I am sorry he passed away and may he rest in peace, Simpathy to his family and friends.
Chuck Peterman
I did not know him--I didn't know much of anyone in our class, for that matter--but I do recall someone who was afflicted with cerebral palsy, not quite severe enough to confine him to a wheelchair, but crippling in so many ways nonetheless. Okay, so he was just another in the teeming crowds everyone had to deal with between classes. I think I'd see him on that ramp near the auditorium. Now, of course, I regret not knowing his story. He was clearly a brave kid. Does anyone know how the remainder of his life went?
Richard Neuberger
NOVEMBER 4, 1946

–

SEPTEMBER 22, 2020
Richard Neuberger, age 73, of Beachwood, Ohio passed away on Tuesday, September 22, 2020. Richard was born November 4, 1946 in Cleveland, OH.
Loving son of Don and Magda Neuberger (both deceased); dear brother of Cookie Mauser of Altamonte Springs, FL; cherished nephew of Gerry Lester and Sandra Atkinson.
Graveside funeral services for Richard will be held Thursday, September 24, 2020 at 2:00 PM at Zion Memorial Park, 5461 Northfield Rd, Bedford Hts, Ohio 44146.
Allan M. Etzkin was born in Milwaukee, Wisc., on Feb. 28, 1947, to Joe and Paula Etzkin (of blessed memory) and died Aug. 30, 2020, in Palm Beach Gardens, Fla., at age 73.
At age 16, Allan, his twin brother, Michael, moved with their parents to Cleveland, while oldest brother Steven stayed in Wisconsin. In Cleveland, he met his future wife, Joanne (Bunny) Bradley, and graduated from Cleveland Heights High School. Allan went on to Ohio University, where he received his undergraduate and master's degrees in education. Later, he got his doctorate degree in counselor education from the University of Akron.
Allan was a middle school guidance counselor at Teague Middle School in Longwood, Fla., for the majority of his career. He was beloved by his students and co-workers. Later on in his life, he fulfilled his life long dream of becoming a college professor at Nova Southeastern where he taught graduate levelcounselor education for over 10 years.
Allan loved watching and playing sports. He was a lifelong Packer Backer and a huge Cleveland Indians fan. He also loved attending his kids and grandkids games and matches as he got older.
Married on July 4, 1971, Allan and Bunny were married for nearly 50 years. Bunny and Allan did everything together from playing tennis, to going to shows and traveling the world. After they retired they spent most of their time bouncing back and forth between their children's homes to visit and babysit their grandchildren.
Allan had two sons, Brian and David and two daughter-in-laws that Allan loved as much as his own kids – Holly and Randi. Together they have three grandchildren, Aaron (9), Benji (8) and Jordyn (6).
Allan is survived by his brothers, Michael (Loraine), and Steven and (Patti) Etzkin of Orlando. He's also survived by Susan (Shay) Bilchik, Jimmy Bradley, Cindy (Ed) Epstein, Greg (Melinda) Rubin and the rest of his loving extended family.
Donations can be made to the Michael J. Fox Parkinson's Foundation, the Alpert Jewish Family Services of the Palm Beaches or a Jewish organization of your choice.
From Noble Elementary through Heights High I knew Bob Stephenson as the brightest--yet most modest--kid in my classes. He impressed me as being quite kind. Thanks for letting us know.
Mark Kinsler
Attended Noble Rd Elemtary, Monticello Jr High and Cleveland Heights with Bob. Played Little League Baseball on the same team with Bob. When he was a youngster he was a Charater, always laughing and trying to play practical jokes. However, he developed in to a Serious and Focaused student in Jr High School. Lost track of him in High School.
Rest in Pieace Bob, may the Lord Welcome you with Open arms. Life is very fragile, one day here next day your gone. Live, Love and Laugh a little bit more than you did yesterday. Prayers to the Family, my deepest sympathy to the Stephenson Family.
Chuck Peterman
I knew Robert at Heights and then for two years at Ohio U. He was studious and quie and quite serious. Don Cameron and Fred West were also his friends. After I left OU in 67 I never saw him again. Now I never will. Life is certainly a journey with unexpected roads and twists and turns ...and then it is just over. May Robert have the eternity he wants and needs.