Heights High School


Class Of 1965
What's New?


Not a member?
JOIN HERE
Find and click on your name. Dianne Lynn Rose
JULY 8, 1947

–

OCTOBER 11, 2019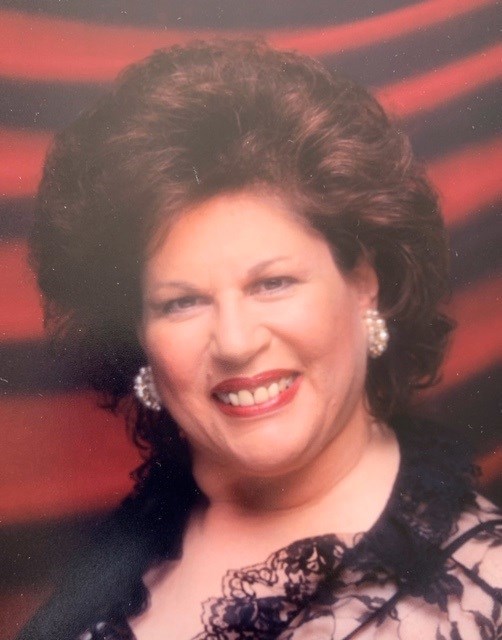 Age 72, passed away Friday, October 11, 2019. She was the beloved sister of Barbara Gross and the late Michael Rose, step sister of the late Larry (Debbie) Ellis and the late Robin Ellis. Devoted aunt of Scott B. Gross, Abigail Rose, Brianne (Graham) Ellis-Moller, Julie (Dan) White and Amanda (Dan) Rosenberg. Loving daughter of the late Elaine Rose Ellis, Arnold Rose and Ozzy Ellis. Cherished niece of Iris Rubinfield, Paul Eisenberg and the late Ruth Robbins. Graveside services will be held Wednesday, October 16 at 4:30 PM at the Mayfield Cemetery 2749 Mayfield Rd. Cleveland Heights, OH. Family will receive friends at The Temple-Tifereth Israel 26000 Shaker Bl. Beachwood, OH. WEDNESDAY FOLLOWING SERVICES UNTIL 7:30 PM. Friends who wish may contribute to the American Diabetes Association or the Kidney Foundation.
Barbara was a friend from Wiley. She was in my home room along with Sandi Beck and Linda Mittleman. The four of us had sleepovers mostly at Linda Mittleman's who lived in a beautiful home. I remember Barbara always loved theatre and I'm happy to know she was involved in some aspects of theatre in NYC. Never saw her again at Heights...but David Brown, we Wiley girls never knew you either. Guess it was almost impossible to know everyone in such a large class. May her memory bea blessing along with Sandi's.
I did not know Barbara from school. Not a bit ...didn't recognize her from her yearbook pic either. However I did live in NYC (Manhattan) for 34 years. I wonder how close I came to her as NYC is a bit of a small town. Were we ever at the same events; at a restarant a table apart. Did we sit across from one another on the subway..when I used to take those infernal beasts. Maybe she danced next to me at that stupid drug infused disco: Studio 54 or sat in front of me at cineste Quad Cinemas...or maybe she was at the bar the Lionshead or at the Carlyle? I will never know. It unsettles me that she did not appear to have a life partner. NYC is particularly cruel for women who who age out and end up mostly alone.
Today I know of some. They had careers when then were young. Today they hold on to their jobs is the same old, tiny and now worn out rent stabilized apartments that the landlord will kill to get away from them. These were attractive women who had affairs maybe with a long term boyfriend who came out as gay or with a boss or married man who never left the wife he was always just about to leave.The first building I lived in back in 1974 was filled with them....women who aged out...and I knew then I could not let that happen to me; although the single older men seemed to tend to drink out early.
I have no idea what happened with Barbara but her spare obit raised the above questions. I hope her life was rich and full and mostly what she wanted. If there is an afterlife. I would love to sit and converse with her out our "Glory Days"" in NYC. I am sure we had much in common. And because of our mutual history I think I knew her our former classmate well.
People went o NYC
I remember her as a friendly kind girl. May her memory be a blessing.
Baruch Dayan Emet 71 is so young
Bill Oneill, Chagrin FAlls
Bud was such a unique guy. We were car guys together, and I had a 58 BMW Isetta (looked like a three wheeler) and Bud had a Fiat van with windows....was probably the first minivan! He was quiet and thoughtful and we discussed Vietnam at one of the reuinions. Bud and I hung out with Jeff Erisman and Walt Natemeyer and I still remember his wry sly smile with soft sarcasm mixed in. Best wishes to his family. See you brother.
From the local paper:
By HENRY FREDERICK
Headline Surfer
NEW SMYRNA BEACH, Fla. -- A 71-year-ol motorist died shortly after transport to Florida Hospital New Smyrna Beach on Saturday morning after crashing his motor vehivcle into a utility pole that may have been precipitated by a medical episode, New Smyrna Beach cops said.
Here is a symopsis of what occurred that led to the death of Harold Lynn Nolder as described by NSBPD Lt. Shane Riggle in an email to alert to Headline Surfer:
At around 9:34 a.m. (Staturday) morning, New Smyrna Beach Police were dispatched to a call in reference to a single vehicle motor vehicle accident with injuries. The vehicle, occupied solely by its driver Harold L. Nolder, was traveling northbound in the 300 block of North Dixie Freeway when for unknown reasons the vehicle left the roadway striking a utility pole," Riggle wrote in his email.
"Mr. Nolder was treated for life threatening injuries on scene by New Smyrna Beach Fire/Rescue," Riggle continued, adding, "Mr. Nolder was unable to be stabilized on scene and was transported to Florida Hospital New Smyrna Beach by New Smyrna Beach Fire/Rescue. However, life-saving efforts failed and Mr. Nolder was pronounced deceased a short time later by the ER doctor. It is suspected that Mr. Nolder suffered from an unknown medical episode prior to the crash.